Build Scalable,
Personalized
Applications.
Elarian is a customer engagement framework that helps you build robust applications with the customer as the unit of abstraction.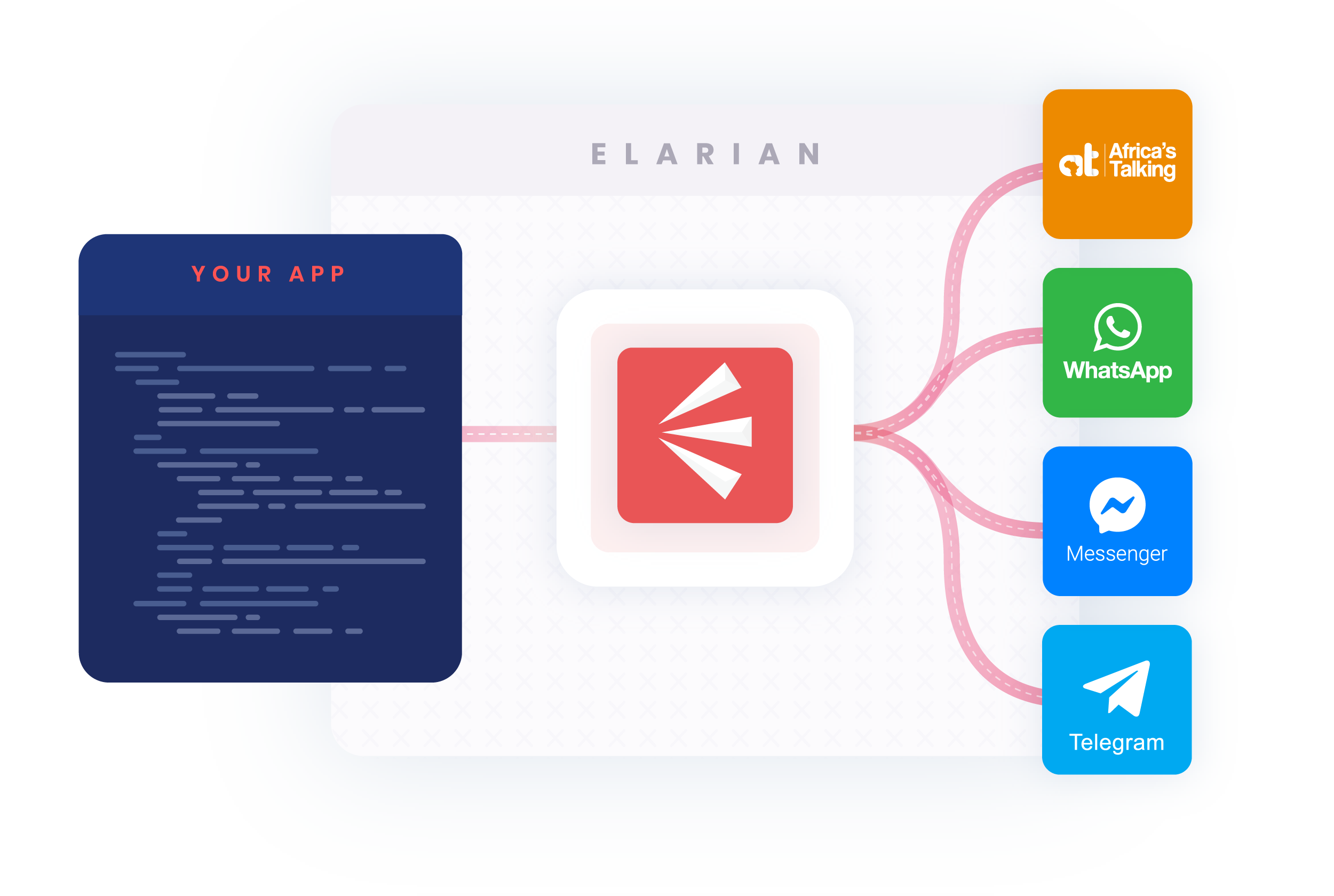 Build Better, Faster.
Elarian lets you do customer-centric development that is
scalable, reactive and has low infrastructure needs.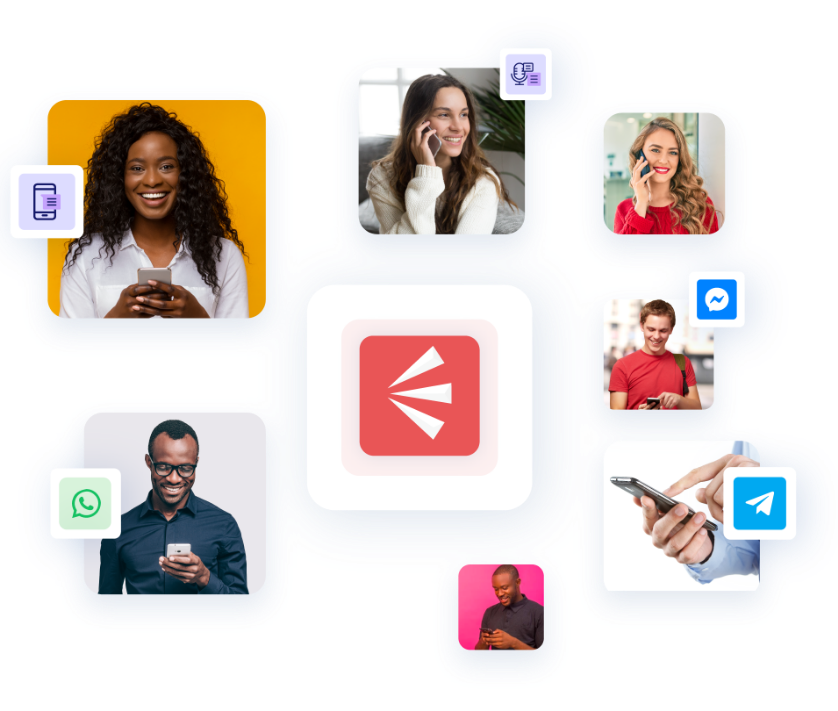 Customer State & Engagement
Management
Track and build engagement around a single
customer's state & journey without the implementation overhead.
A record of everything your application has done with a customer.
Scalable key-value store for customer state.
Each state handler written from the perspective of a single customer.
Manage engagement related and non-engagement related customer state.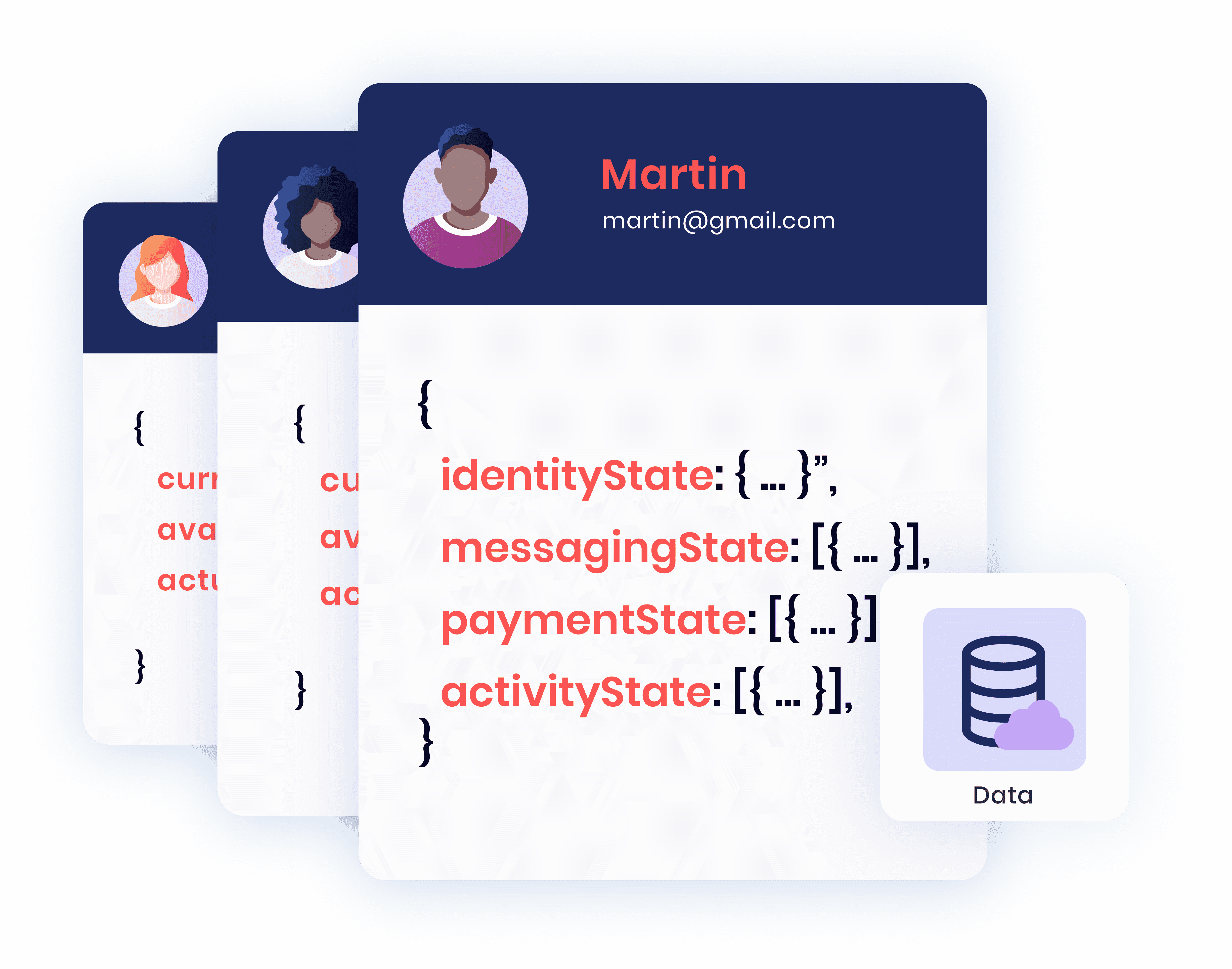 Programmable Customer Objects
Powerful, programmatic access of customer data
so you can see the bigger picture.
Access a readily-available cache of customer engagements.
Simplify targeted engagement and decision making.
Easily initiate engagements on segmented customers through configured providers.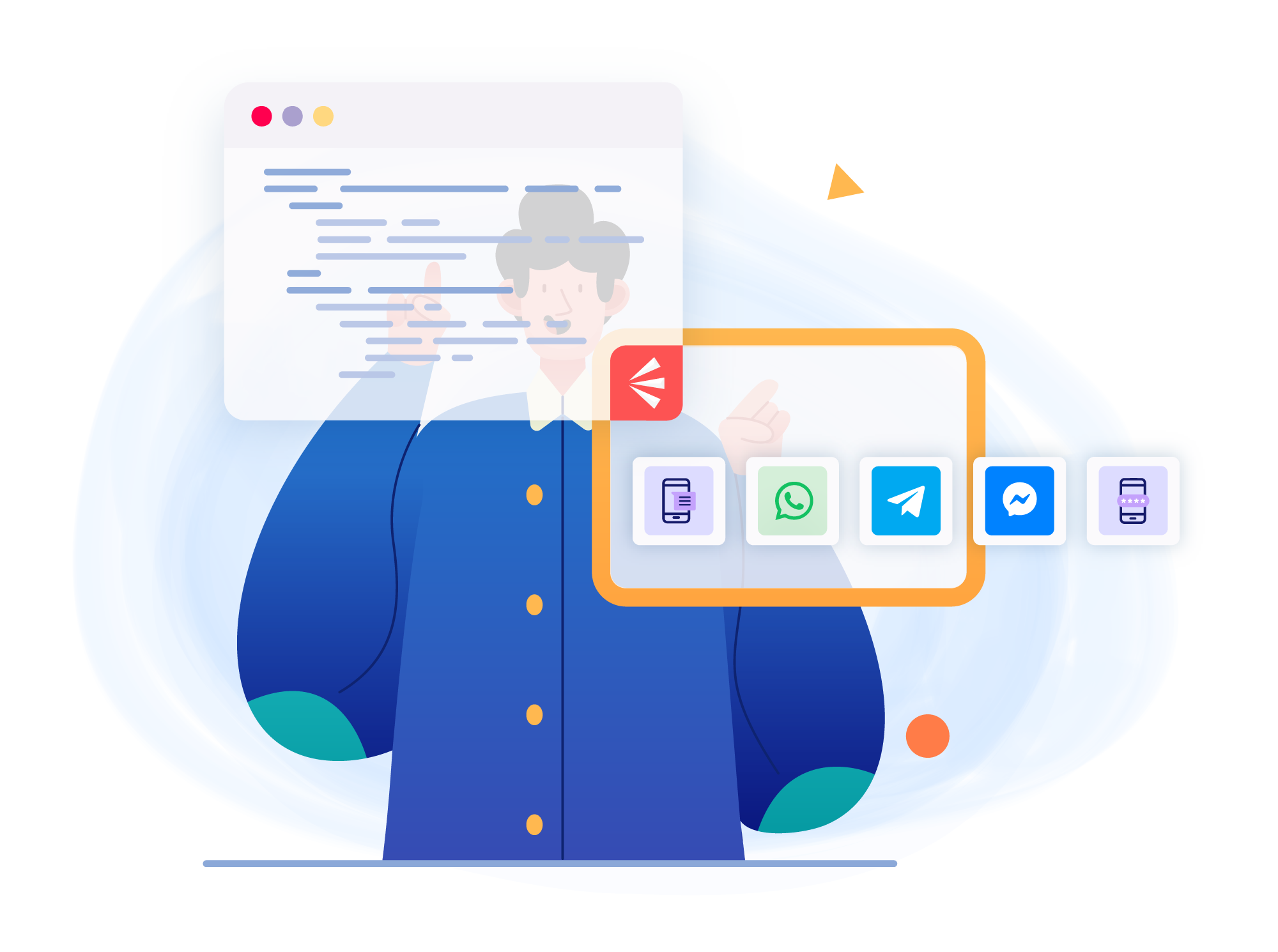 Boost Developer Productivity
To engage customers, you interact with just one
thing - Elarian.
Coding against customer data makes it more efficient to write, reason about, maintain and organize code.
Abstract away communication protocols - you have commands at your disposal.
Build and test products a lot faster by significantly reducing the amount of code you write.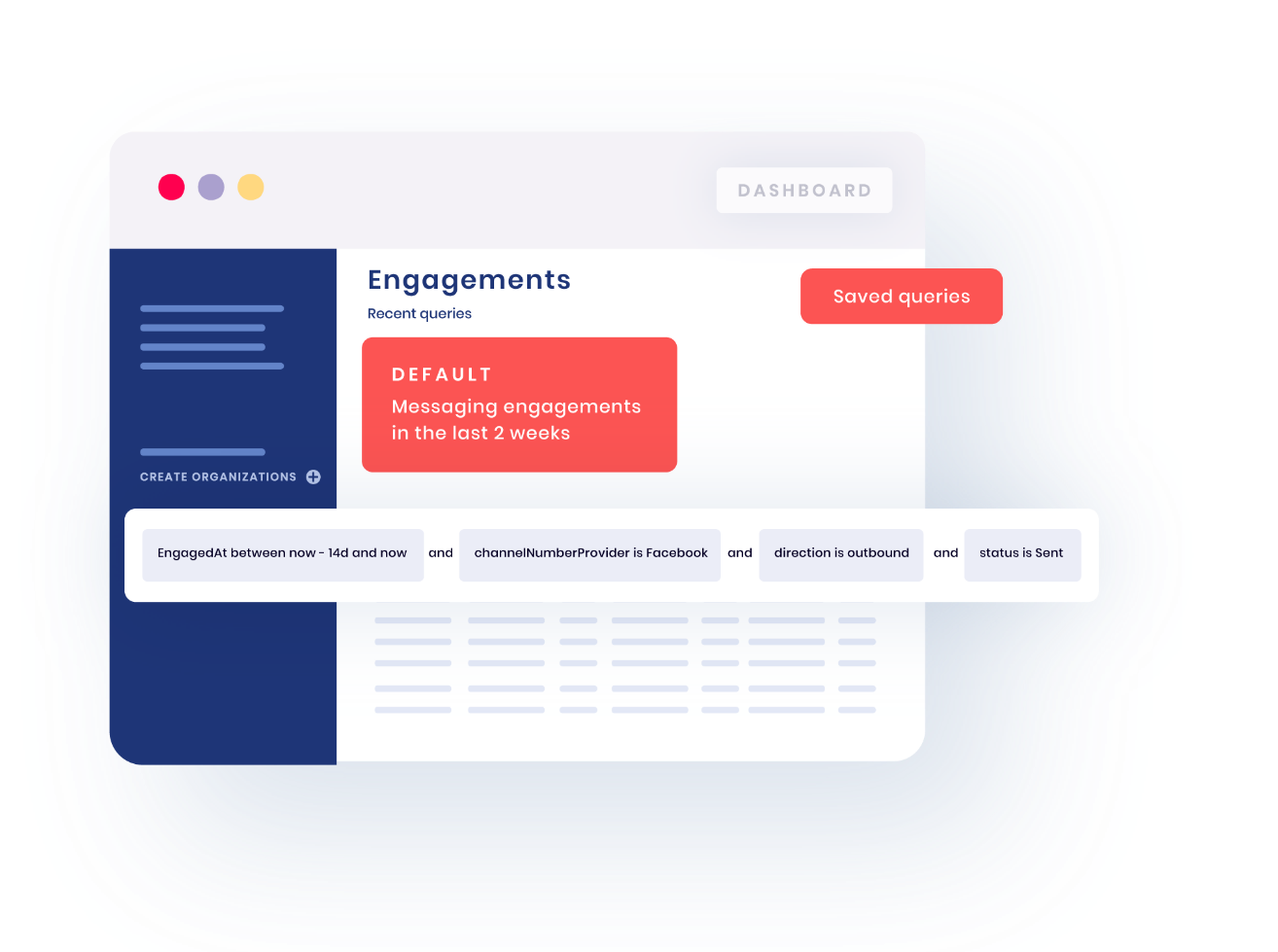 Scale Management
Engage new customers without adding any new resources to
manage customer data & analytics infrastructure.
Elarian takes care of the plumbing so that you can focus on writing code!
As your customers scale, Elarian bears the load of maintaining profiles, caches, state and event-handling for each customer.
A serverless backend, allowing fullstack engineers to easily build and support applications in production.
Worry less about performance, storage and optimization.
Build more complex flows.
What can you build with Elarian?
Here are some examples.
Microfinance app
Imagine you're running a lending company. You need a simple system to allow your customers to request loans, receive funds in their mobile money wallets, pay back their loans, and receive occasional reminders about their loans.
View on github
Bank app
Imagine a bank that wants to expose services via the ATM and USSD. They want to track users' activity as they transact and run SMS surveys once a user completes a transaction.
View on github
Loyalty program app
Imagine you're running a very successful mobile app. You want to run a loyalty program where you track users' activity on your app and reward them with points that you later translate into mobile money payments.
View on github
Copyright Elarian 2022